Our new Jolly Dining Hall has finally been completed! If you haven't been up here to see it, you should! We are so excited for our guests to be better served by this wonderful new facility!
We have been very excited about using our new Obstacle Course! Located on our Big Ball Field between the bouldering and climbing walls, this course is perfect for those who like a good challenge.
Shenandoah Treehouse Village
New "Shenandoah Treehouse" Village Now Open!
The Shenandoah Treehouse Village is available for groups to come and stay. Guests can enjoy a tree house experience in open-air cabins that sit high up on stilts! The new treehouse cabins will accommodate 72 campers. Sign up for summer camp for an opportunity to spend the week in a treehouse!
New Mudgeville
Mudgeville is Remodeled and Expanded – All New Cabins replacing our tent village!
We are excited to announce that we have remodeled Mudgeville. During the remodel, we have replaced the Mudgeville Tents with open-air cabins, expanded the meeting pavilion to accommodate larger groups of up to 120 campers and guests, and improved the bathhouse already located in Mudgeville.
Creekside Cabins
Along with the above renovations we have also built our new Creekside "Treehouse" Cabins. Pictured below, these cabins provide the same open-air experience as our Mudgeville cabins with a view of the creek right outside your lodging, not to mention that they have been elevated from the ground!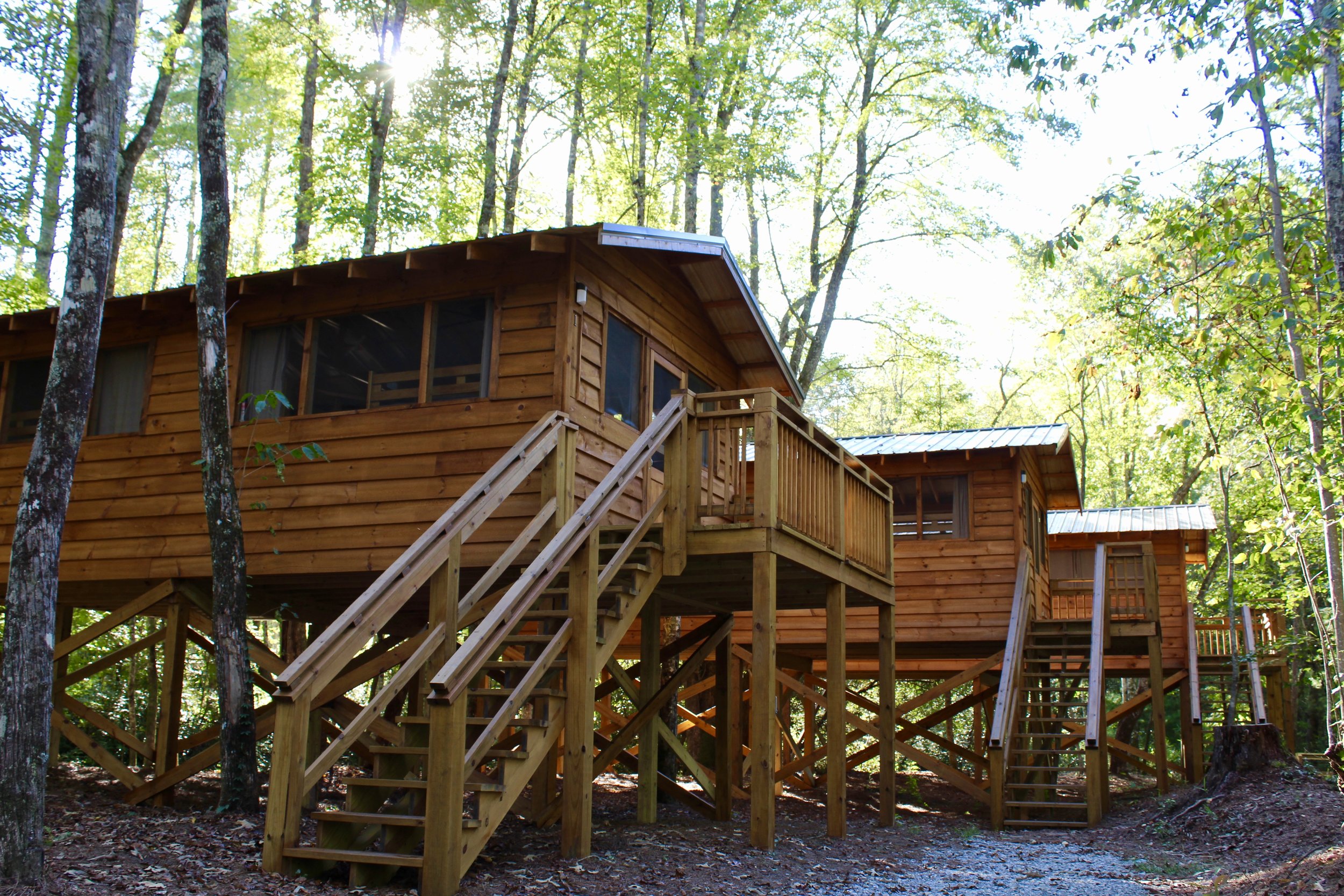 Our most recent recreational field, known as South Rec, is already being used for games and activities. Complete with a basketball court, sand volleyball court, two huge fire pits, running stream with wading area, and a gaga pit, this new complex is an exciting tool for our growing ministry. We hope that this makes Mudgeville, which has been a part of our ministry for many years, even more accessible and available to every guest.
Several summers ago, we discovered a wonderful new view on our Keyes Summit. The summit is named after Kenneth Keyes, a man whose love for camp ministry inspired him to purchase the land that has now become Ridge Haven.