Looking for a place to retreat?
For years, Ridge Haven has provided a place for groups of all sizes looking to retreat into the scenic Blue Ridge mountains of North Carolina. We host a wide array of retreat groups including: youth groups, men's and women's groups, church-wide retreats, college organizations, school groups, sports camps, and family reunions. We are located on over seven hundred beautiful mountain acres and offer dining in our new Jolly Dining Hall, accommodations and meeting spaces catered to your needs, recreation led by our activity staff, hiking, swimming in our lake and pool and much more! To see if Ridge Haven is the place for you and your group, browse through our options below or give us a call at 828-862-3916.
Ridge Haven's new Dining facility gives us the ability to serve more than ever before! Click above to view rates, meal types, and more!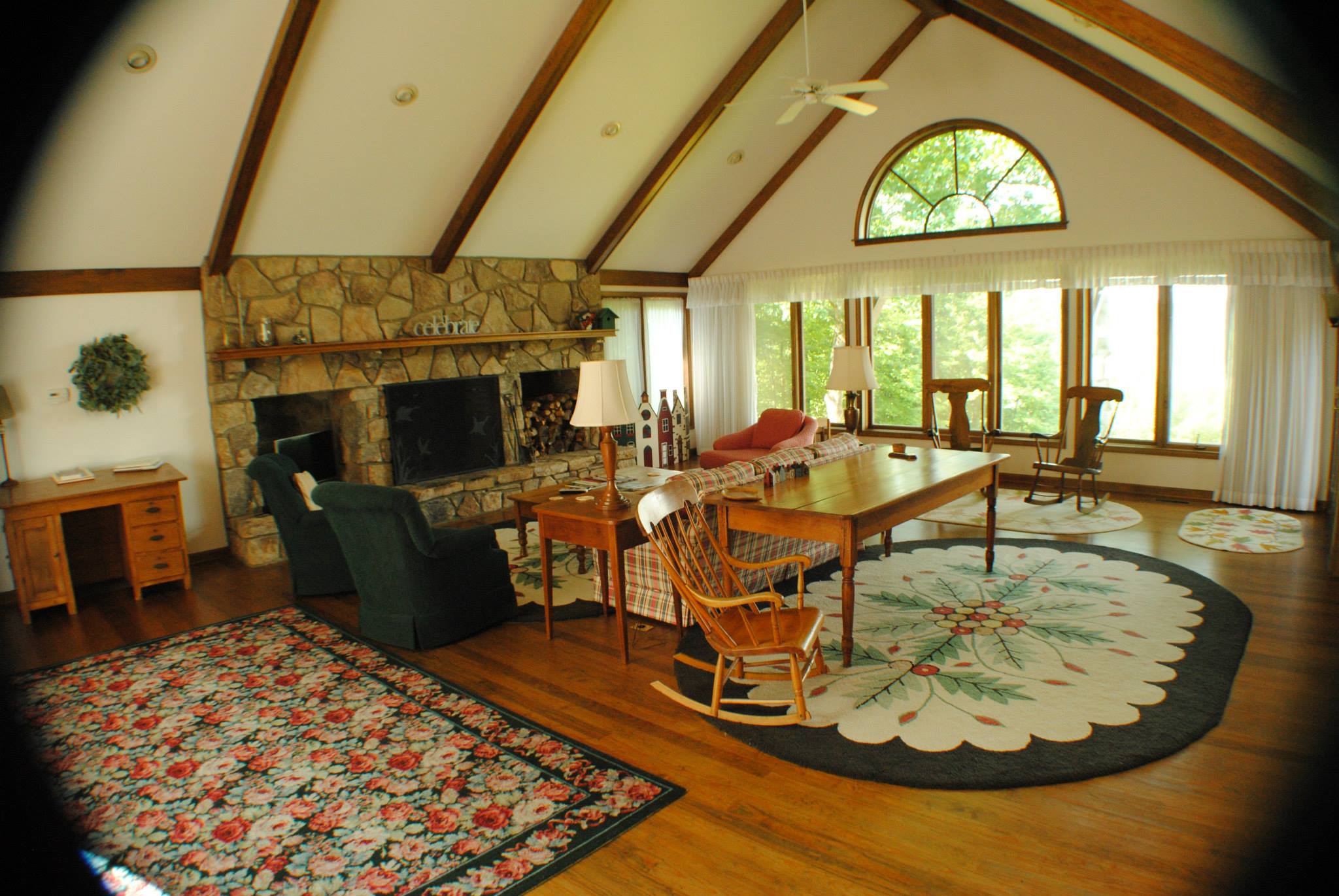 Ridge Haven offers a variety of accommodation options to meet the specific needs of your group. We offer individual motel-type rooms, apartments, lodges, cabins, and more. Accommodations are suitable for individuals, families, and groups up to 530 people. See our Accommodations page for rates and more information.
From large group meeting rooms to smaller lounges and conference rooms, Ridge Haven offers a variety of services to best suit the requirements of your group. Our large group meeting rooms have sound systems and projectors available for use. Go to our Meeting Rooms page for more information.
Our expanded and upgraded rec-shelter, The Barnes Center, is perfect for big groups. Guests can take advantage of features like a 20-by-30-foot enclosed stage, a permanent Gaga Pit, and a wrap-around, semi-enclosed porch.
We can help organize and provide equipment for countless activities for you and your group. From swimming and climbing to mountain biking and hiking, we've got your outdoor activities covered. For more information, check out our Activities page.
For adult guests, our fully-stocked bookstore comes complete with the latest Christian fiction, evangelical books, Ridge Haven apparel, and more. For younger guests, our camp store, The Haven, offers a fun, engaging atmosphere for playing games and buying snacks, drinks, T-shirts, souvenirs, and more.
Enjoy the great outdoors by camping out at Ridge Haven. We have 3-point RV and motor home hookups. A group tent camping site and 6 individual tent camping sites are also available. See our Camping page for rates and more information.